The vineyard at Villa Era is more than a century old, in fact grapes were grown on the hills around Vigliano as early as the Middle Ages
The grapes of Villa Era owe their unique character to the soil of the hill on which they are grown – sandy clay, gravel and marl with marine fossils.
The nutritious soil and propitious orientation of the hill itself contribute to the success of the vineyard which previously produced the "Villa Era" Spanna di Vigliano wine, winner of prestigious awards in Italy and abroad (see Catalogo Bolaffi dei Vini del Mondo, ed. Veronelli, 1973). The vineyard was restored in 2006/07 with the addition of 1,500 new cuttings and the implementation of natural and pesticide-free methods of cultivation.
The wine is made predominantly with Nebbiolo grapes, enriched with Croatina, Vespolina and Barbera.
For a brief period the wine was named Rondò, after the woods that grow behind the vineyard, where the secular Holm Oak dominates the hill. Since the harvest of 2011, however, the wine reclaimed its DOC, along with its historic name, Villa Era.
Ruby red colour with shades of amaranth, intense and delicate nose with hints of berries. Full bodied, balanced, well-rounded and mature, with particularly smooth tannins, elegant and persistent taste. Best served with traditional Piedmontese cuisine.
The wine is made using traditional techniques. The grapes are macerated and vinified in steel tanks, aged in oak barrels for several months to achieve the right balance and then bottled.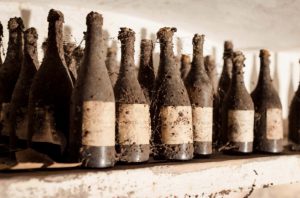 Events
An international group of critics and journalists had the chance to sample wines from the Rivetti, Sella, Montevacallo and Centovigne cellars, some of which dated back to the 19th century.
Read More »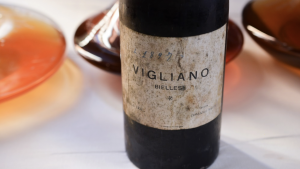 News
A very special thanks to Magnus Reuterdahl, a leading Danish wine writer who wrote this article about the wines of Northern Piedmont after visiting Villa Era for the historical wine tasting event.
Read More »