The Villa Era Library dedicated to Ledanna Duranti Danieli and Franz Rivetti
For almost 30 years, Villa Era was home to Eubiotica and ICARE (International Centre for Advancement in Research and Education), two non-profit organisations that pioneered research on organic agriculture, nutrition, phytotherapy, apiculture, Yoga and Ayurveda, and hosted conferences and workshops taught by international experts, scholars, teachers and practitioners. 
We have catalogued more than 3,000 books and publications in English, Italian, French, German and Hindi, as well as a large collection of journals, magazines and books published in-house by EUBIOTICA's editorial arm, which was active from the 1960s to the 1990s. These also include university-level courses on all manner of holistic disciplines as well as exclusive content written by a multitude of international contributors, each experts within their respective fields. We aim to digitalise this content so that it can be shared with as many people as possible.

This radical project was started by Ledanna Duranti Danieli in the first half of the 20th century and then continued by her grandson Franz Rivetti, who turned this historic home into a centre of learning for visitors from all over the world who travelled there to study and consult the centre's library.
In 1990, Villa Era and ICARE hosted the tenth anniversary celebration for the Right Livelihood Award, the annual award given to individuals who work to promote human rights and the conservation of the planet. The celebration gathered together all the winners of the previous editions of the award for several days of seminars and conferences.
The contents of the library can be consulted here. 
The library is open by appointment only.
Contact biblioteca@villaera.it to organise a visit.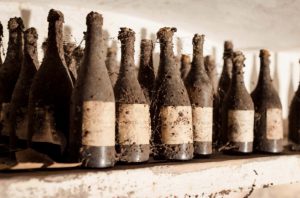 Events
An international group of critics and journalists had the chance to sample wines from the Rivetti, Sella, Montevacallo and Centovigne cellars, some of which dated back to the 19th century.
Read More »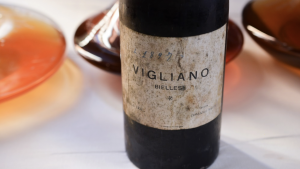 News
A very special thanks to Magnus Reuterdahl, a leading Danish wine writer who wrote this article about the wines of Northern Piedmont after visiting Villa Era for the historical wine tasting event.
Read More »