Villa Era finds its home in the hills of Vigliano Biellese, in Piedmont, northern Italy
The elegant, Piedmontese neo-classical Villa dates back to the late 19th century and was built alongside an older 18th century structure. It lies within a verdant estate which connects to the ancient vineyard that grows on the hillside behind it.

Villa Era was designed and built between 1884 and 1888 by the Turin-based architect Enrico Petitti and stands adjacent to an original 18th century wine cellar and red brick tower. The Villa has a symmetrical design, consisting of one main structure fronted by an impressive raised portico. The facade displays many neo-classical embellishments, including the architrave and Doric columns. Perfectly preserved original decorations, designs and frescos can be found in all the rooms on the ground floor. In 1935, the property was bought by Ermanno Rivetti, a textile magnate from the area, and the Villa has remained in the family ever since.

The estate belongs to the same time period as the Villa and displays many elements typical of 19th-century Piedmontese gardens
Coniferous plants such as Firs and Lebanon cedars dominate the landscape, but many Hardwood trees such as Beeches and Magnolias, as well as native Rhododendrons and Azaleas, can also be found on the grounds. The large terrace in front of the Villa features a number of European fan palms, exotic plants that were popular in Piedmontese gardens and well-suited to the cold winters. There are also two monumental plants in the estate – a Purple European Beech and a Holm Oak that is over 200 years old. Certain elements of the landscaping and the front terrace suggest that Giuseppe Roda, the landscape architect for the House of Savoy, designed the garden during the first half of the 20th century. To the north of the estate, the house and garden are framed by an amphitheatre-shaped hill on which the ancient vineyard grows.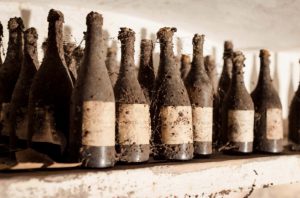 Events
An international group of critics and journalists had the chance to sample wines from the Rivetti, Sella, Montevacallo and Centovigne cellars, some of which dated back to the 19th century.
Read More »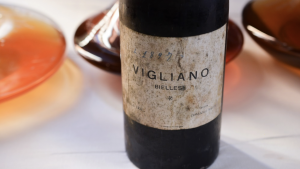 News
A very special thanks to Magnus Reuterdahl, a leading Danish wine writer who wrote this article about the wines of Northern Piedmont after visiting Villa Era for the historical wine tasting event.
Read More »